Jan Kaštura – A Lover of Family Peace and Adrenaline Who Isn't Afraid of Difficult Decisions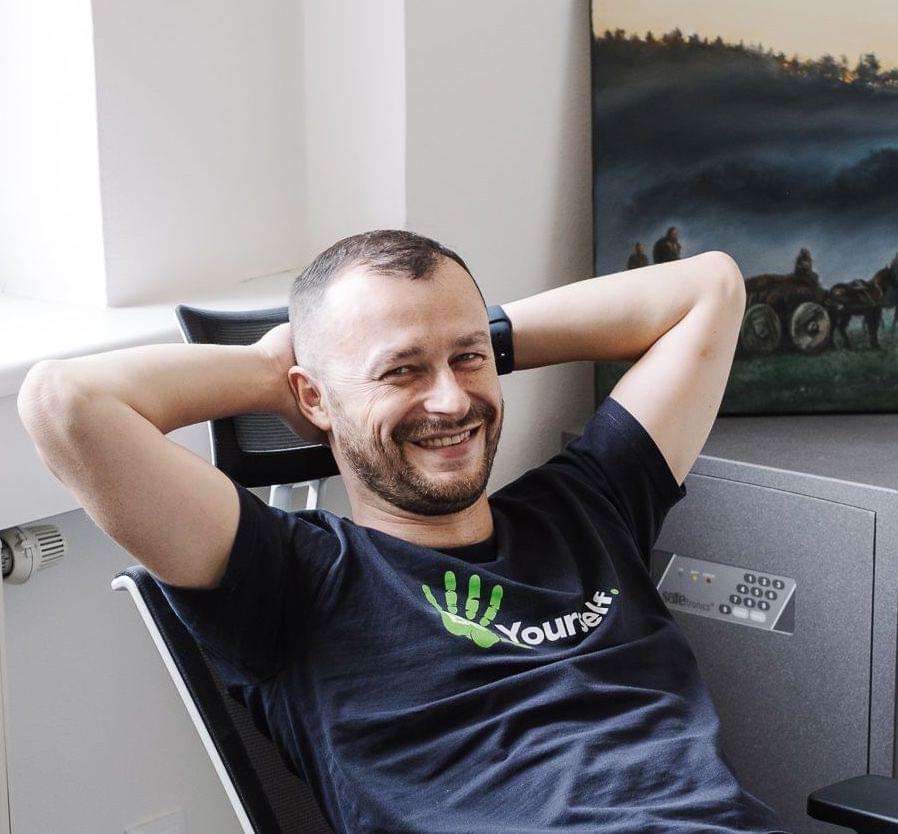 The founder and until recently the CEO of INVENTI Honza Kaštura first came up with the idea to start an IT company in 2010. Back then, the financial crisis of 2008 was still reverberating and the reactions from his surroundings also corresponded to the situation. "You are crazy to start an IT company at this time," he used to hear at the beginning. His philosophy in life has always been "it's about the people". He wanted to bring that to his own company. With a few exceptions, he had always worked in companies where people had just been numbers and a means to make money. But he wanted to build something human. Despite all the "securities of life" that his job had provided him, he decided to take the plunge and start his own IT company. Years later, how does he look back on what he enjoys most about INVENTI and what was he worried about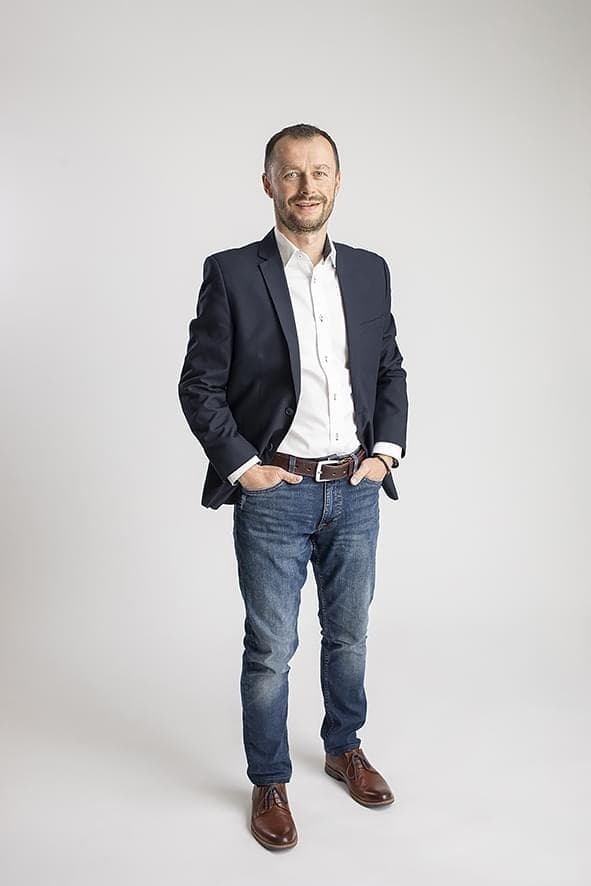 What I enjoy the most about our company are the people themselves and how unique they are – the atmosphere they create, the relationships we have not only with each other but also with our customers. We often have friendly and even personal relations with them. The projects we manage to get also make me happy. In fact, the whole ten-year journey has been, is and I believe will be a joy :)
We have tried several leadership styles over the history of the company. In 2018, the status quo at the time was unsustainable so we decided to make a radical intervention in how we run the company. This led to a split with one of the partners. Not only did we share a working life, but we also spent a lot of time outside the firm together with our families and on holidays. It was one of the hardest but quickest decisions I had to make.
How do I envision INVENTI in the future? We are a well-known brand not only in the Czech Republic, but also in the world. We carry out large international projects. We understand the business of our customers and last but not least INVENTI is a sought-after place to work.
Family, sci-fi and the extreme experiences
I have three daughters which sometimes make me feel like I'm a king. :) When I'm not spending time with my family or at work, I go for a run, swim or a bike ride. And when there's even more time, I spend it working with plastic models. I also like to read sci-fi/fantasy (the whole Ender's Game series, the Silo trilogy or Hyperion), books about WWII and education books.
I really enjoy traveling, whether it's hiking with friends in the Czech Republic or Slovakia or with my family around the world. I have a fear of heights. A glass observation tower or an airplane flight are fine with me, but, for example, a brick lookout with no or low railings is more of a problem. :/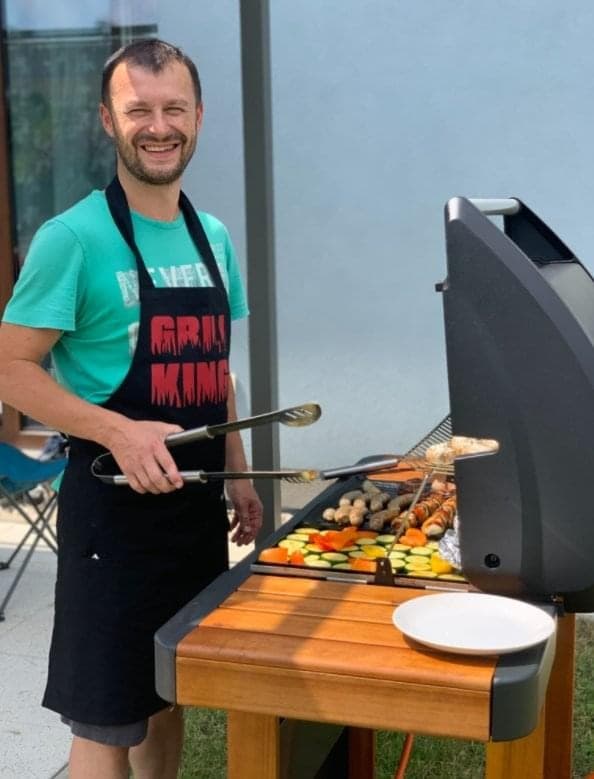 Sometimes I get talked into doing something crazy on holidays, like parasailing or going on a historic biplane that has a very low side. It's an experience, but one I know I'll never repeat. :)
At home, we often spend time playing board games (Carcassonne, Monopoly, … etc.) or watching a nice movie.
A few months ago, I switched to a balanced diet and even after those few months, I still carefully weigh every ingredient to the gram at home. :) I'm a spreadsheet person that likes having order in numbers.
I love socializing, so I don't shy away from any party, and I love to BBQ when the weather is nice.