When You Want to Get the Most Out of Testing Audit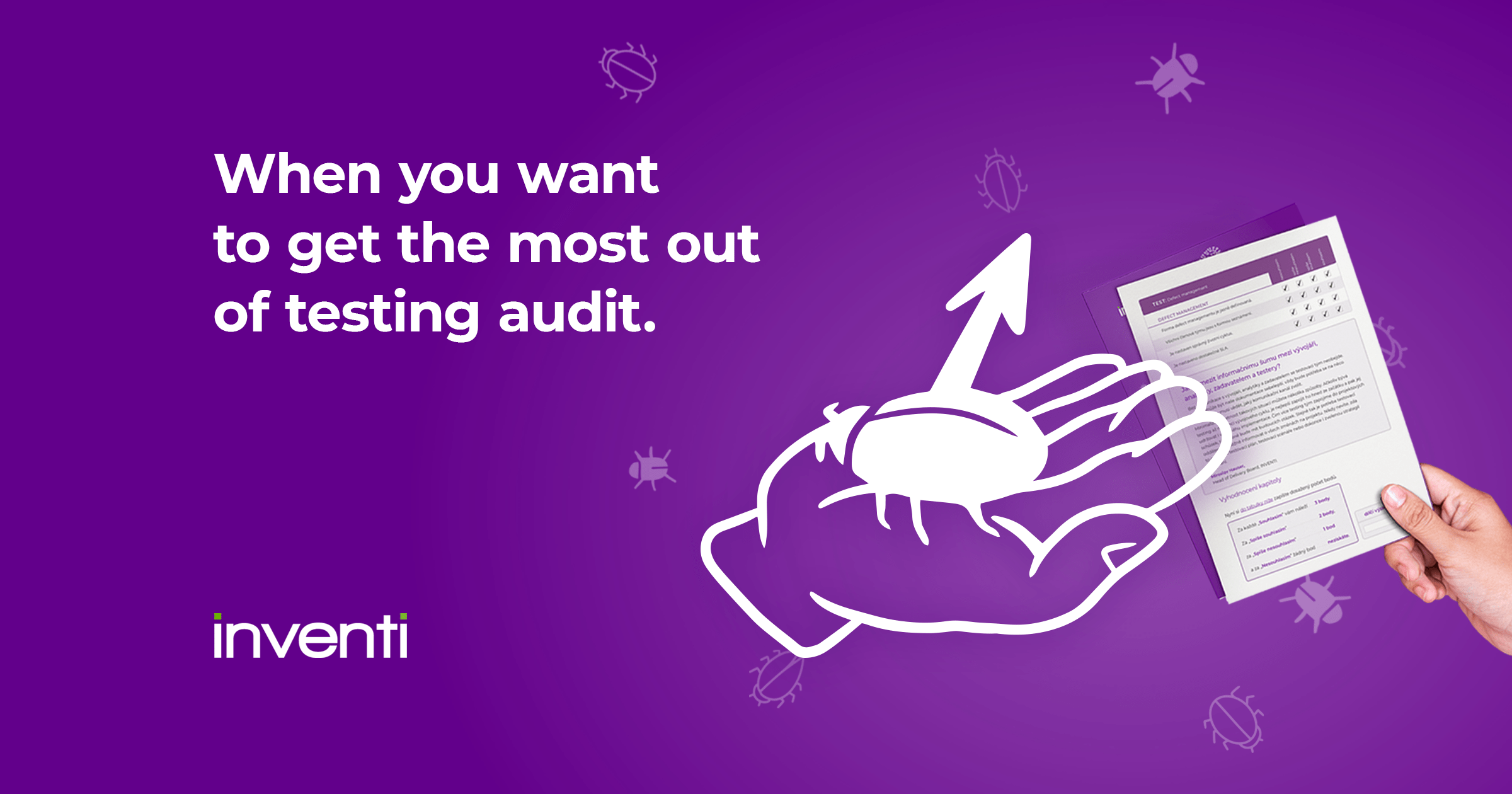 It's good to keep things in order. You can organize frequent meetings or implement reporting, but an overall audit will bring you the most detailed overview of the current state of your testing. We're talking about a process audit, which focuses on important business processes, such as product development, customer service, financial management and more. Its aim is to continuously check the level of processes so that deficiencies can be quickly eliminated
Why am I doing it?
Before evaluating any audit, you should know that it reviews all information, data and activities to verify their validity and credibility. To get the most out of the results, be clear up front about the purpose of the whole thing and what exactly you are trying to find answers to. It is important to know your "why" and what level of certainty you want to achieve through this process. A well-conducted audit will lead you to areas where you can move forward. As a result, you can go through the audit and its evaluation either on your own or with the help of an expert.
In the previous blog article "Why do you need a testing audit?", we mentioned that the worldwide interest in testing and therefore auditing is growing. The overall year-over-year growth of the testing services market is up to 10% and worth up to $40 million. We also meet more and more companies who want to direct their energy towards testing, but don't know where to start – hence the creation of our guidebook.
If you want to do it by yourself...
This is a pretty common option with its pros and cons. If you carry out the audit yourself, there will be lower costs as you will not have to pay or train anyone. However, if you are not experienced in auditing and have not learned effective procedures, this option will not be very suitable. It may cost you a lot of time and bring no certainty that you will get the most out of your efforts.
There may be inaccurate or incomplete findings, which can be rather detrimental to the project and the team in the long run. Thus, the money saved on an expert will likely end up in remediation.
…or with an expert.
With an expert, you can be sure that they can tailor-fit their knowledge to your project specifics and deliver exactly what might otherwise be missed in a self-audit. You can also check their reviews or request to see some of the projects they have gained their experience from. Ideally, an expert will not bring valuable know-how, but also fresh new perspectives and best practices from dozens of previous projects.
To achieve the highest possible quality of the audit, the auditor should be independent. Even just selecting a suitable and high-quality professional can give you a hard time. Once you have found and paid for them, you will also need to introduce them to your projects and team. This can prolong the whole audit process and, of course, also increase the costs.
The middle ground: get the optimal combination of both with our guidebook
Our new Guidebook: Step-by-step Testing Audit can be just what you need to get the best out of both options. You can get the proven know-how of our experts, pre-made audit outlines and tools, as well as tips and advice for implementation. This way, no outsider will get to the details of your project, while you can learn from our experience we have gained in dozens of international projects.
Get to know your project, team and environment
A testing audit will help you uncover system errors or ineffective solutions, as well as to understand your team's situation. Among other things, you can get information on:
the current team setup,
the roles of individual members,
the exact workload of the members,
the capacities of the members.
You can also find out whether the budget is well set for the project and/or the development team.
In the guidebook, we talk about budget proportionality, or distributing team's capacities and competences between management, developers and testers.
The team should have the necessary knowledge and quality tools for testing and test documentation.
The budget should also include the cost of any training or tool purchases for the team. Some of our popular and proven services are recommended in the guidebook. Of course, not all tools are paid, for example, JIRA offers a complementary test management tool for free.
Tool(s) of success
In our more than 10 years of working on IT projects, we have developed effective audit tools and procedures that give our teams everything they need to perform a testing audit efficiently, quickly, and most importantly, with value. We now bring it all to you in our guidebook, where you'll learn how to properly prepare for it, how to work with your team during the audit, what areas of testing and development to focus on, and how to evaluate each of them individually.
The new Guidebook: Step-by-step Testing Audit will effectively guide you through the entire audit process and add examples from real projects that the INVENTI team has been through in the past. No matter the stage of software development you want to perform the audit in, the guidebook will pass on best practices, tools and advice.
Do you want to entrust the audit to experts? We can help you identify problems and opportunities in testing with best practices and methods.
Guidebook:
Step-by-Step Testing Audit
We've compiled 10+ years of our own software testing experience into a clear guide full of practical advice and practices.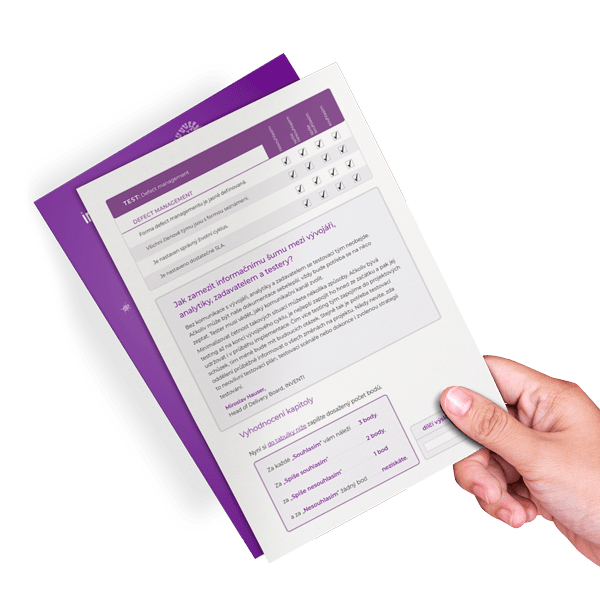 Step-by-step
Testing Audit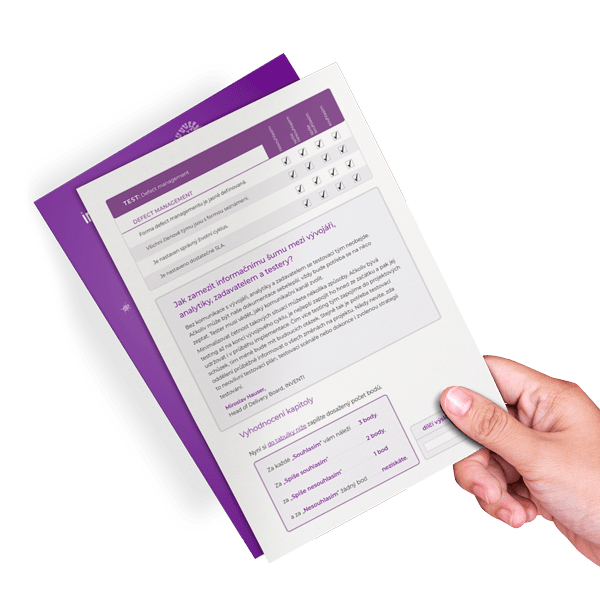 We've compiled 10+ years of our own software testing experience into a clear guide full of practical advice and practices.