Outsourcing: Which "Shore" is the Best Shore For You?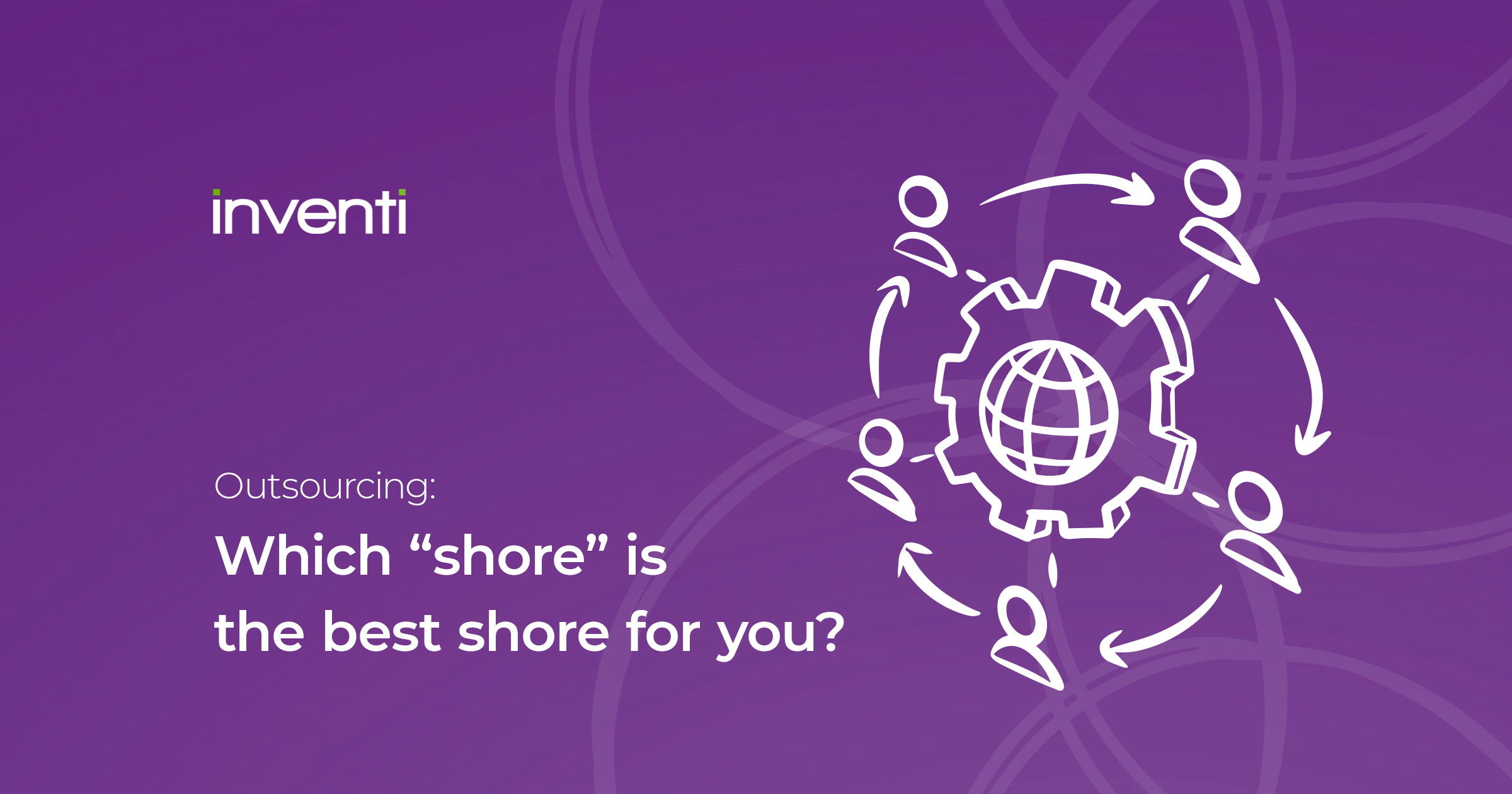 For the longest time, companies were relying on recruiting their employees from the local talent pools, however many would soon discover that talent pools ran dry. Now, talent can be found everywhere and it generally doesn't stick to one place. Therefore, where do businesses go to source an IT partner to help with software projects, but to also get high quality talents, complete work, and build a relationship?
The answer for the quality talent problem is simple – IT outsourcing! On one hand, you have fierce competition in highly developed areas between software companies sourcing professional talent to get onboarded, and on the other hand, less developed areas offer smaller amounts of talent and more general staff. Looking forward, the issue with sourcing talent is expected to grow.
87% of companies McKinsey surveyed in 2020 have stated that they're experiencing gaps or expect gaps within the next few years (source).

Talent shortage in the Nordic countries is expected to reach about 142,000 unfilled IT positions in 2022 and further with 30% citing this as a major obstacle to growth (source).
Fortunately for the adoption of remote work and collaboration tools across the globe, the COVID-19 pandemic advanced industries with a more mainstream path to outsourcing. Looking at outsourcing as an umbrella model, this article focuses on the tech and software development sector regarding nearshoring, offshoring, and onshoring.
Onshore, offshore or nearshore: are you unsure?
Meeting the company needs minus the headache of hiring, training, and retaining new employees might sound crazy, but the unbelievable is the model known as outsourcing. By giving outsourcing a chance, businesses can save money, energy and time. Some types of outsourcing come without a compromise on quality, talents or security! In a nutshell, the overall benefits outweigh the costs. Well, that is true as long as you find the right IT partner.
What is onshoring?
Onshoring is most frequently considered a model of outsourcing where an IT project is "domestically" sourced. Business projects are transferred to a non-metropolitan area in the HQ country, and with this location transition, expenses can be lowered. An example of this is for a business to move from Berlin to Leipzig, where the property taxes may be lower.
As mentioned above, lowered property taxes & fees are positive for the business budget. Additionally, there are no language or cultural differences plus team works under the same rules and regulations. On the flip side, it makes sense only for large sized companies based in metropolitan cities such as London or Berlin. Onshoring is also limited within the talent pool access. After COVID-19, especially in software development & IT, more companies are simply turning to remote work.
What is offshoring?
Offshoring is often understood as a model of cooperation where the team is located overseas. The most popular locations globally for offshoring are, for example, India, Brazil or Vietnam.
The labor costs are by far the best benefit in comparison to onshoring and nearshoring development engineers. Although the expenses have been a focal point for businesses, in the recent years many have started prioritizing a quality, flexible scaling and heightened user/customer experience. Common drawbacks include increased expenses for journeys and travels, time difference, possible socio-political issues, different legislative, and cultural & language differences.
What is nearshoring?
Either a part or a full software development project is delegated to an IT partner in a nearby country. The partner is +/- one time zone away from your business. This is how the nearshoring model of cooperation works. An example would be a Switzerland-based company nearshoring its projects to the third party in the Czech Republic (see Case Study – Radio Svizzera) or a customer in the UK delegating work to software development service providers somewhere in Europe (see Case Study – Productcaster).
Nearshoring optimally combines the convenience of onshoring (especially within European countries moving from the West to the East or North American countries moving to South) and the advantages of offshoring from another continent. Simultaneously, it effectively mitigates the disadvantages of both alternatives.
To sum it up …
All the outsourcing options from the Western European point of view are summarized down below:
| Outsourcing type | Nearshoring | Onshoring | Offshoring |
| --- | --- | --- | --- |
| Time zone | 0–1 time zones. | In your time zone. | 2+ time zones. |
| Location | Geographically nearby. Reasonable travel between the partner and the client. | Short distance travel. Only domestic travel. | Overseas/global - Requires travel planning & it can get expensive. |
| Cost * | Efficient price/performance ratio. | Usually expensive. | Often more cost effective. |
| Staff capacity & availability | Good ratio of talent capacities and availability of talents. | Difficult to secure the demanded talent capacities on the domestic market. | It is usually difficult to secure good quality capacities and to retain its constant supply. |
| Communication | Speedy & trouble-free. | Speedy & trouble-free. | Great time lag that complicates communication. |
| Cultural similarity | Similar. | Identical. | Different. |
Why should you know more about nearshoring?
Nearshoring comes out as a sound choice. Let's sum up the main benefits that come with this particular model of outsourcing:
Access to talented developers.
It is a cultural match.
Projects are communicated quickly and without any issues.
Visits between the in-house developer team and the IT partner staff are manageable with ease.
Efficient price/performance ratio.
In the end, the benefits of nearshoring are going to provide a more sustainable and integrated solution to your innovation driven goals and needs over time in contrast to onshoring and offshoring.
Handbook:
9 steps to successful
nearshoring partnerships
In 9 simple steps find out how to maintain the right nearshoring partner that can fully support your digital innovation and smart resourcing.
9 steps to successful
nearshoring partnerships
In 9 simple steps find out how to maintain the right nearshoring partner