How Did Inventor Ivana Became a Test Analyst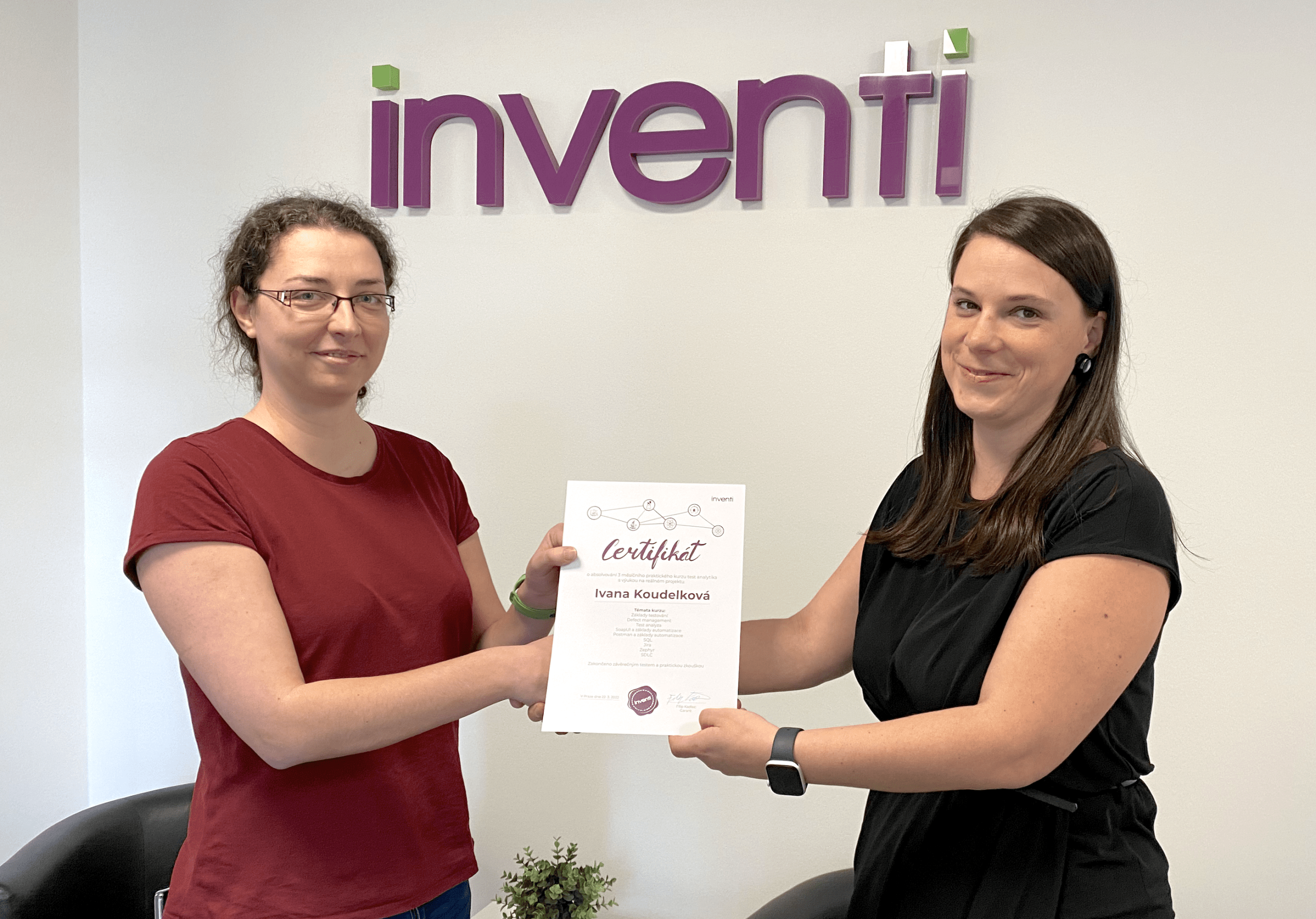 Think back to your first day of school. Although we had no idea what we were getting into and what we would have to learn, we were excited about the opportunities to develop and meet new friends. We only had a vague idea of all the responsibilities. Our Ivana Koudelková, who joined INVENTI last autumn, also went through a small "1st of September" and entered a new team. How did it go for her? And how did she manage to develop from a junior in IT to a solid test analyst focused on WebAdmin and UAT testing? Read about that below
INVENTI's motto "It's about people" is spot on. It really sums up the position of the company and the way it works. Trust, communication, development and support are some of the things that come first.
My story, which would not exist without INVENTI and the great people in the company.
In the autumn, I joined INVENTI as a web admin. It was a great opportunity. I was able to continue something I had been doing before and hone my skills.
As time went on, I needed to expand my scope. Together with the leader, Mirek Hauser, and then Martin Dostál, we were figuring out what to do next. INVENTI has a lot of projects and you can take almost any direction you like. There were many suggestions and discussions, but since I had almost zero experience in any industry, it meant starting to learn something completely new.
For me as an amateur, it was all Greek to me at the time. Therefore, I tried to think rationally, so to speak.
I thought about what I enjoyed, what was close to my heart. At that moment, the team in the testing department was looking for a new person. The Head of Testing, Filip Kadlec, and I talked about where this position could take me. The position of "web and mobile application tester" came up. For a person who likes to work on a PC and with a mobile phone, this sounds very attractive. Who wouldn't want to know how apps are developed and tested?
Listening to all the things I would have to learn and how it would all work, I almost fainted. A person with no IT background, no experience, who would be facing an intensive course and lots of learning, can't possibly do it. But thanks to the team of leaders, the head and the support from INVENTI, I thought it was a really great opportunity. A new perspective and most importantly the beginning of a new stage in my life. That's part of it.
We all agreed and shook on it!
Under the baton of Filip, my first task was to choose my leader. I chose Gabriela Václavková. After all, as the only girl in this position, she would be closer to me. She has an idea how difficult it can be for a girl to get in and stay in. There was a handshake and she immediately assured me that there would be no concessions, that I would work hard and get my homework done. At most, I'd get a reward after a job well done.
Tough start.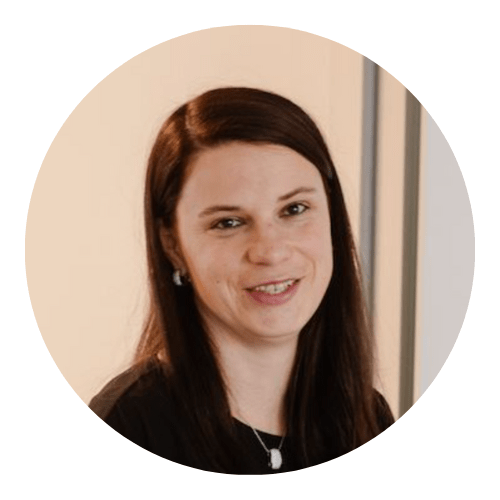 Our wonderful Gabriela Styborová (now as Václavková) was also featured in Heroine magazine,
a magazine by women for women in IT who want to push themselves. Gabriela is now in the position of 'Tech Lead' and you'll definitely be hearing more from her.
After reading the development plan, I was like Alice in Wonderland. What is SoapUI, Postman, analytics? Thousands of questions were going through my mind. I really wondered what I was getting myself into. I didn't understand a word. But I'm really happy for the people who work here, everyone is willing to help and explain what you don't understand. Gabriela has been intensely involved with me, she has been able to explain a lot of things to me (like to an idiot), she has helped me develop and learn. We talked every day and she reassured me that I was on the right track. The communication was crucial. The support from Gabriela and Filip was very important to me.
Time passed like water. I got to a stage where I could start working on the CMS project. I was quite scared, because it's not just learning anymore, it's something real. The important thing is to be able to put your new skills into practice. The first steps were difficult, but thanks to my bosses I was able to continue my development. They always stood behind me and supported me, I could turn to them at any time and with anything. I think they were also really fed up with some of my repeated questions.
Before I knew it, it was time to start working on the project. Gabriela helped me shake off my initial fears, "You can do it! You may not realize it, but you already have a handle on everything that needs to be done. You've worked hard, you've got results and there's nothing to worry about. Nervousness is natural, but you have our full support and we are behind you." I realized that despite my initial fears, I had actually managed to make a lot of progress with my development plan in just 3 months. The course and the tailored development plan were so good that I learned a lot of things that I couldn't have imagined at the beginning. Gabriela and Filip checked me intensively and were convinced that I was ready for the important client work and could do it responsibly.
At the end of the course I had to pass a test – knowledge and practical. I was not afraid of the knowledge test. The practical one was challenging, but with Filip's preparation and Gabriela's mentoring I passed it with flying colors. Looking back to my very beginning at INVENTI, it is incredible how much I was able to learn and how far I have moved professionally. The rewards of a certificate, small treats, which you can never have enough of, but most importantly the move to a solid test analyst and the fact that I opened the door to new opportunities really made me happy.