Czech Investment Middle Ages & Technology : Brokero Is About to Move Investing Into the 21st Century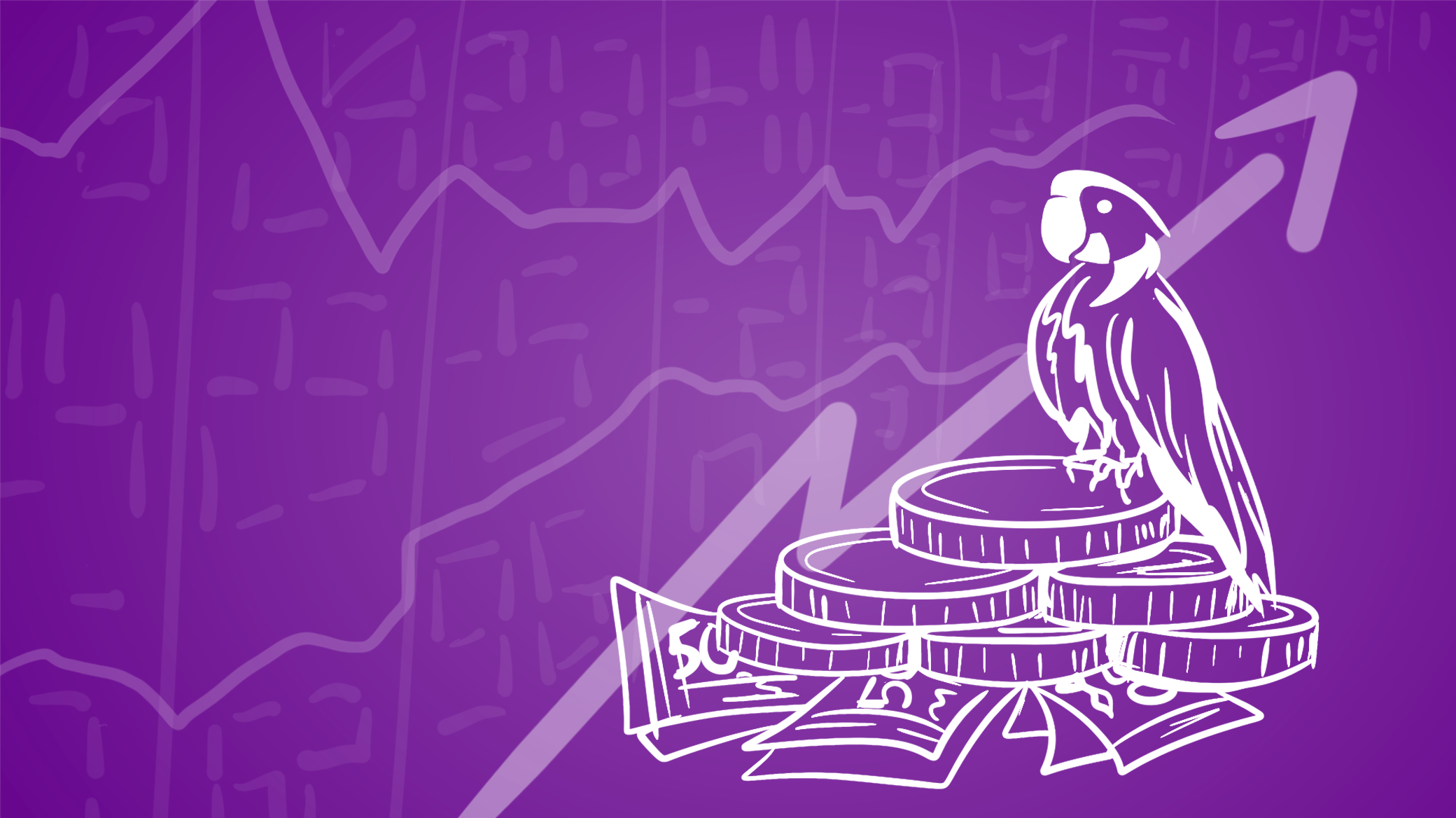 Your money shouldn't lie idle, it should earn more of it and bring value. For example, you can entrust your money to a bank or constantly call and visit a personal broker. However, today you can even take your broker to your bedroom at home. Of course, we're talking about the mobile broker that Jakub Lukáš and Marek Trúchly have cleverly hidden in the new FinTech app Brokero. A team of Inventors led by Kateřina Altrubanová, our project manager, participated in the development of this unique service on the Czech market. The Brokero app is now available to be downloaded for free on App Store and Google Play.
We talked to Jakub Lukáš and Marek Trúchly about the challenges of creating this app and when and how to use its full potential.
How did you come up with the idea for this app? Did anyone help you in creating your vision?
Brokerage work has not evolved over the last decade and is still based on telephone contact with the client. In the COVID era, the extreme situation could only be communicated individually and that's how the idea for Brokero originated. An app that would distribute information to everyone at the same time. It is our own idea.
What does it take to create such an app in terms of technology and legislation?
From a technology perspective, the biggest challenge was to find a solid partner in the form of a developer, which we have now managed to do after the initial setback. The legislative framework is a very challenging environment, but one where we had the advantage of having actively addressed this issue in our previous jobs. So we didn't start from scratch.
What was the investment behind the creation of Broker?
We are the only ones behind the investment in Broker so far and we are financing everything from our own resources. We have offers for input from external investors, but we don't want to use them yet. This step will only come into consideration in the next wave of expansion. The total amount of investment is now at the level of the price of a residential property outside the Prague and Central Bohemian regions.
FinTech ? What is everyone talking about...
In short, FinTech is a compound of the words finance and technology, but the label has generally caught on to describe the technologies making their way into the financial sector. It can be a platform/start-up like Brokero or even a firm that is disrupting the status quo in financial services delivery with its innovative products based on modern technology.
The global FinTech market is expected to be worth a staggering $31,503 billion by 2026 (source). According to Deloitte, the revenues of the Czech FinTech market in 2017 were around $400 to $800 million CZK with a long-term potential of up to CZK 5 to 15 billion per year! So we will definitely hear more about FinTech (source).
Have you encountered any challenges or obstacles while building your service?
We didn't expect the biggest hurdle to be just finding a solid technology partner to work with as equal business partners.
What was the spirit of the app development? What approach did you take to the whole thing?
Given our long experience in the capital market and active communication with our clients, we identified the main needs we wanted to saturate and focused on them in the planning and development process. The aim was to offer the user a compact investment service from idea to sale (including ongoing evaluation and distribution of relevant reports).
Who is Brokero for?
Brokero can be used by experienced investors who have their own jobs and do not have enough time for market analysis as well as by beginners. We try to communicate in such a way that even a layman can navigate our message. The spectrum of our clients now starts with beginners and ends with capital market professionals.
What will Brokero be of use to users?
The role of Brokero is to substitute for a broker. This is usually used by an investor who does not want to spend hours every day analyzing the market and evaluating exchange rate information. From us, they get ideas, news and our view of the market to help them navigate the news jungle. The service is designed to provide the convenience of a full information service. It is up to the user where to place any order.
"We like original ideas and we are not afraid of challenges. And the development of the Brokero app was just the right challenge for us. Our team had to react to a lot of implementation changes and deal with a lot of legislative hurdles when distributing the app, but that's exactly what we do at INVENTI.
We worked very well with the investors of the app. The work was based on open and factual communication, which brought us the expected results and a good atmosphere in the team."
How does the Brokero app work?
The user/investor downloads the Brokero app. According to their individual trading strategy, they choose between the three currently available programs – Free, Pro and Premium. Each program capitalizes on over a decade of our experience in the capital/stock market, providing a range of options to invest appropriately. The depth the investor is willing to go when trading with us is up to them.
He has been active on the capital market since 2011, most recently as a Senior Broker at Patria Finance.
What does he enjoy?
Jakub likes to follow the US and Western European markets as well as selected titles from the Prague Stock Exchange. He specifically follows companies in the telecommunications, automotive, technology and energy sectors. In addition to stocks, he is interested in bonds and ETFs (Exchange Traded Funds).
What can Brokero provide compared to other apps on the market?
We don't know of a similar service yet. At least not in such a specialized form. Most services are focused either on trading or purely on the news itself.
What information can a person expect in the app?
We are in the business of creating an environment for building and working with a long-term stock portfolio, not just sending tips. The investor receives a description of the recommendation from us (risk, horizon, arguments...) and then decides whether the tip fits their profile. We try to look for opportunities ranging from the opportunistic to the long-term.
More and more users are coming to mobile banking and FinTech apps, as people have their money at their fingertips anytime and anywhere. How is security in Broker provided for users? Will user investments be protected against hackers and other attacks?
And that's where our advantage lies. By Brokero not being a trading platform, there is no sensitive data in the application. Access to the user interface itself is technologically secured through a password. In the event of a breach, an attacker will see the data that is available to our paid users.
We hear everywhere in the media that everything is getting more expensive and we can expect that in the future as well. The Czech National Bank has informed us that in May 2022, the prices of goods and services consumed by the average Czech household rose by 16% compared to the same month in 2021.
It is always a good time to invest. What matters is the right orientation in the market environment and the right product. That is why we created Brokero. To provide investors with the essential information to make the right decisions on how to invest at which time.
How many Czech users do you expect to actively engage in investing through Brokero?
It depends on the individual tariffs. Our most popular service, Premium, will be deliberately limited to a limited number of users, for example to offer regular face-to-face meetings. Our current goal is to get to 1,000 paying users in the next few years. However, this metric does not represent the end point for us.
How are Czechs actually doing with investing and early adoption of new technologies, such as the FinTech app Brokero?
The effects of Coupon Privatization, the pension setup and the activity on the Prague Stock Exchange still keep the Czech investment experience in the middle ages compared to the West. Brokero is intended to act as a virtual market guide that should gradually break down the barriers.
Marek has been active on the capital market since 2010. In 2014, he moved to the brokerage department of Patria Finance, where he held the position of Head of Sales & Trade (head of the brokerage team) for the last 4 years. He is now fully dedicated to Broker.
What is his interest?
He has an active interest in capital markets, with a professional interest in equities, personally across asset classes through to derivatives. His favorite sectors include information technology, healthcare and automotive. His overall focus is on Western Europe, the US and some emerging markets.
What are the trends in the investment market right now? What to look for and what to keep an eye on?
We try not to follow current trends. The basis of a good investment is to buy low and sell high. Value (good fundamentals) is the alpha and omega of the investment selection for us. However, we are now mostly hunting in the technology and healthcare segment.
What are your future plans for the project?
Brokero is in the start-up phase, so we will now try to get it accepted by the widest possible audience. However, we already have stages in development that will lead to a more attractive interface (implementation of news, comments, model portfolios, etc.). We are also looking towards expansion abroad.
"Since we are a start-up, we were looking for a partner who would help us in certain aspects. We found this fully in INVENTI. The cooperation is highly professional. The team of people we communicate with is always very responsive to us, and they also come up with their own inventions to take our ideas even further. We can only recommend INVENTI. "
You can find the Brokero app now on the App Store and Google Play for free.
Just two clicks and you can start investing.